Member Application & Benefits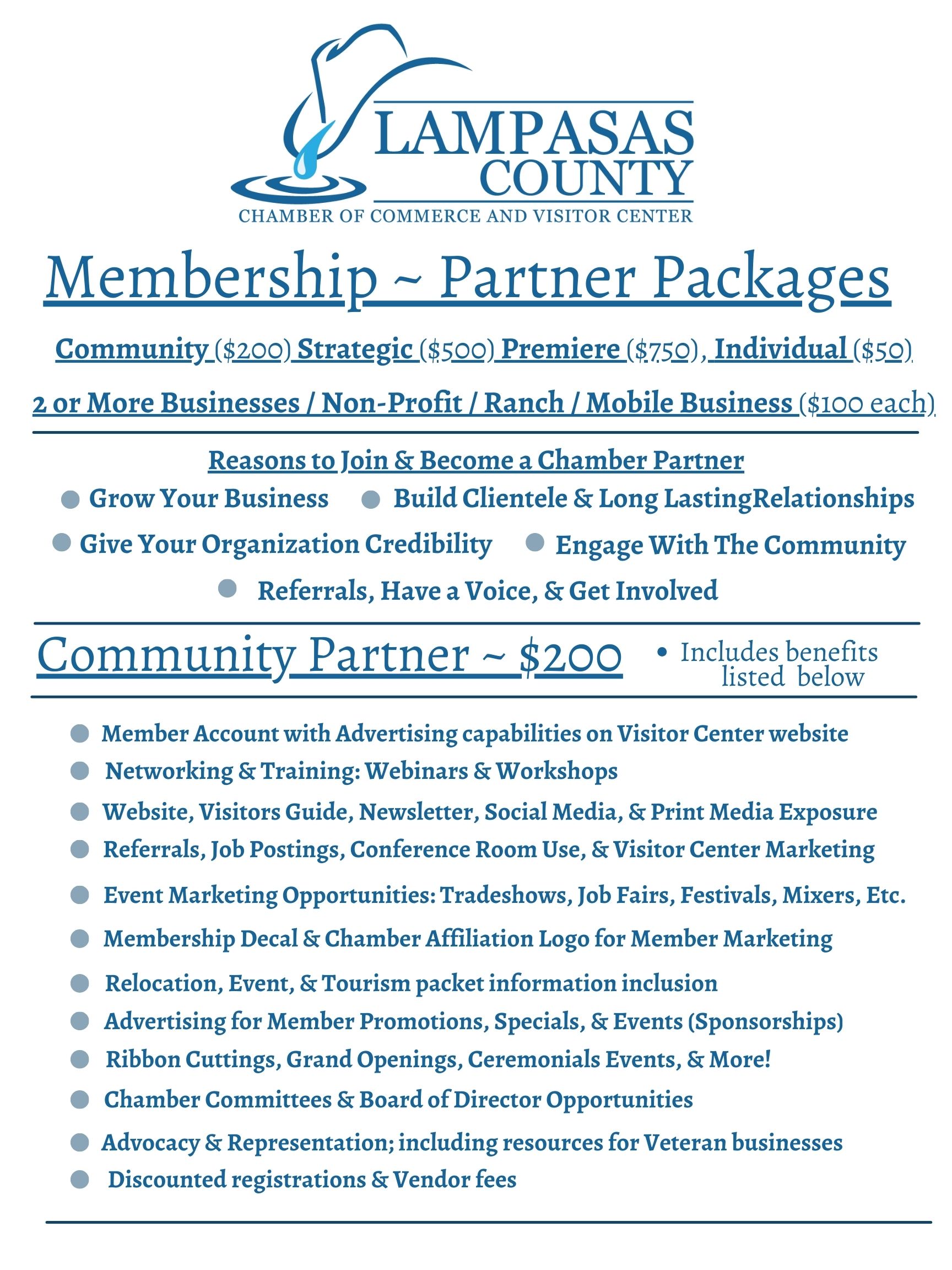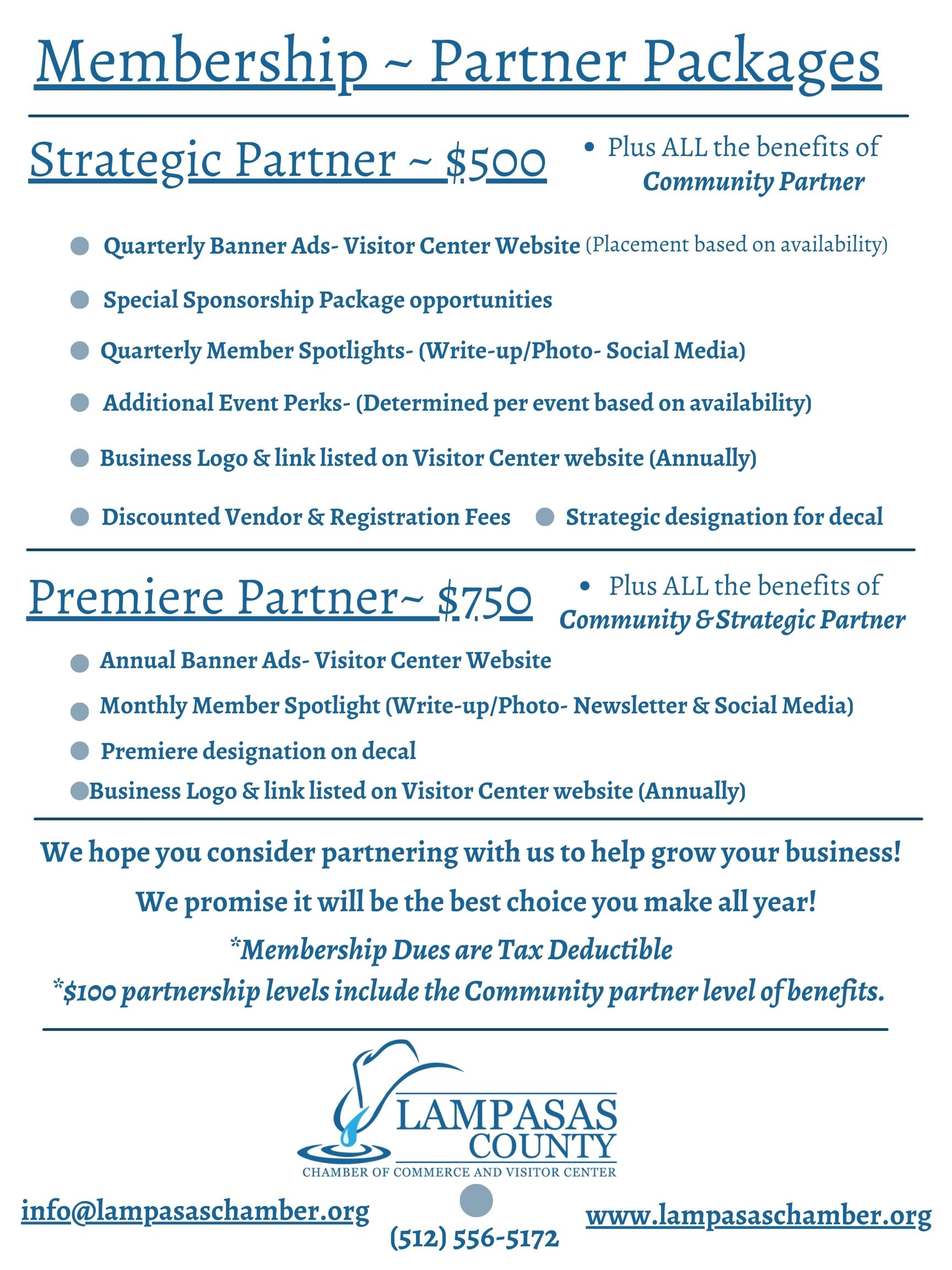 Advertising, Networking, & Additional Resources
Why Should You Be A Member of the Lampasas County Chamber of Commerce?
10 You get a sales representative for less than 1 cent a day.
It's true. We get many requests for goods and services each month and we refer these to our members.
9 Resources and assistance.
We maintain a database with statistics and information of all types. When a member needs help, we try to do our part.
8 Representation.
The Chamber is the voice of the business community to local government, and on the state and national level, it is constantly working to develop a better climate for doing business.
7 New Customers.
Our tourism and events promotions bring people in our community each year, people that you can work to convert to be one of your customers.
6 Local buying keeps jobs.
The Lampasas County Chamber of Commerce promotes and works to keep money circulating at home, turning over with our community.
5 New business contacts.
A major reason that many people get active with the Chamber is because they get to meet and network with other business people.
4 Publicity and exposure.
Those who play an active role with the Chamber get wonderful exposure for themselves and for their business.
3 WE KEEP OUR MEMBERS INFORMED.
Through news releases, meetings, business-after-hours-mixers, events, and special mailings.
2 We offer a chance to MAKE A DIFFERENCE.
By joining with other members to work together to improve the quality of life and the economic climate of the community.
1 And the number one reason is:
IF WE DON'T, WHO WILL?
Remember...
We don't buy glasses, we buy better vision.
We don't buy a newspaper, we buy news and information.
We don't buy a house, we buy shelter and comfort
We don't buy insurance, we buy security and protection
And… We don't buy a Chamber membership; we buy the cooperation and assistance of the most capable business and professional people in the community. We buy a better business climate and a better community in which to live and do business. If we are in business, we should be part of the Lampasas County Chamber of Commerce.